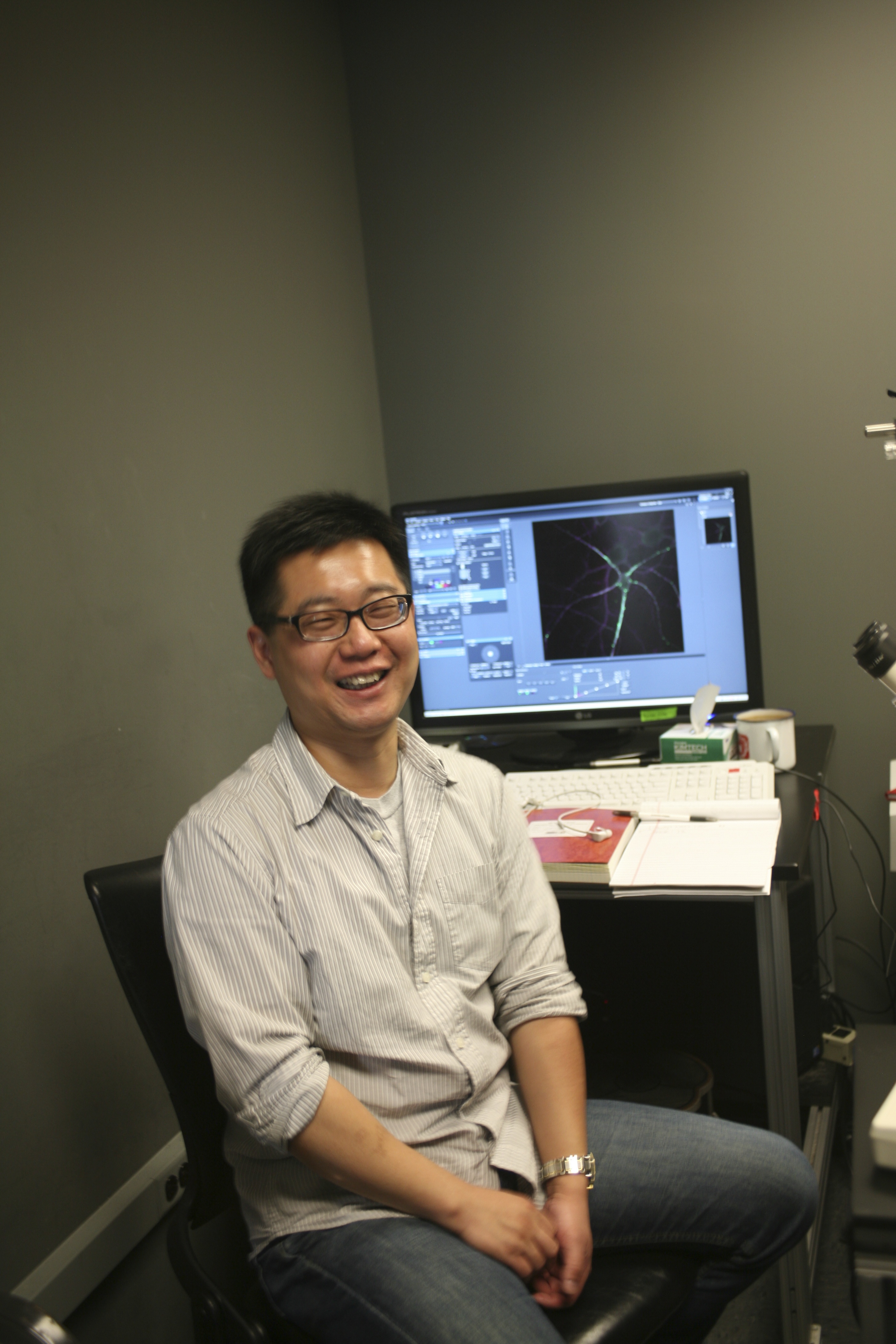 Mengnan Tian
Position: Postdoctoral fellow

Hometown: Zhenjiang, P.R. China

Research Project: Explore how human memory-associated protein Kibra regulates synaptic plasticity.

Publications:

Osei-Owusu J, Yang J, Del Carmen Vitery M, Tian M, Qiu Z.  PAC proton-activated chloride channel contributes to acid-induced cell death in primary rat cortical neurons. 2020 Channels (Austin). 2020 Dec;14(1):53-58. PMID: 32093550.

Huang X, Zhou C, Tian M, Kang JQ, Shen W, Verdier K, Pimenta A, MacDonald RL.  Overexpressing wild-type γ2 subunits rescued the seizure phenotype in Gabrg2(+/Q390X) Dravet syndrome mice. Epilepsia. 2017 Aug;58(8):1451-1461. doi:10.1111/epi.13810. Epub 2017 Jun 6. PubMed PMID: 28586508; PubMed Central PMCID: PMC5554098.

Tian M, Mei D, Freri E, Hernandez CC, Granata T, Shen W, Macdonald RL, Guerrini R. Impaired surface αβγ GABA(A) receptor expression in familial epilepsy due to a GABRG2 frameshift mutation. Neurobiol Dis. 2013 Feb;50:135-41. doi:10.1016/j.nbd.2012.10.008. Epub 2012 Oct 13. PubMed PMID: 23069679; PubMed Central PMCID: PMC3762699.


Huang X, Tian M, Hernandez CC, Hu N, Macdonald RL. The GABRG2 nonsense mutation, Q40X, associated with Dravet syndrome activated NMD and generated a truncated subunit that was partially rescued by aminoglycoside-induced stop codon read-through. Neurobiol Dis. 2012 Oct;48(1):115-23. doi:10.1016/j.nbd.2012.06.013. Epub 2012 Jun 30. PubMed PMID: 22750526; PubMed Central PMCID: PMC3762464.

Tian M, Macdonald RL. The intronic GABRG2 mutation, IVS6+2T->G, associated with childhood absence epilepsy altered subunit mRNA intron splicing, activated nonsense-mediated decay, and produced a stable truncated γ2 subunit. J Neurosci. 2012 Apr 25;32(17):5937-52. doi: 10.1523/JNEUROSCI.5332-11.2012. PubMed PMID: 22539854; PubMed Central PMCID: PMC3357398.